Ambient Sounds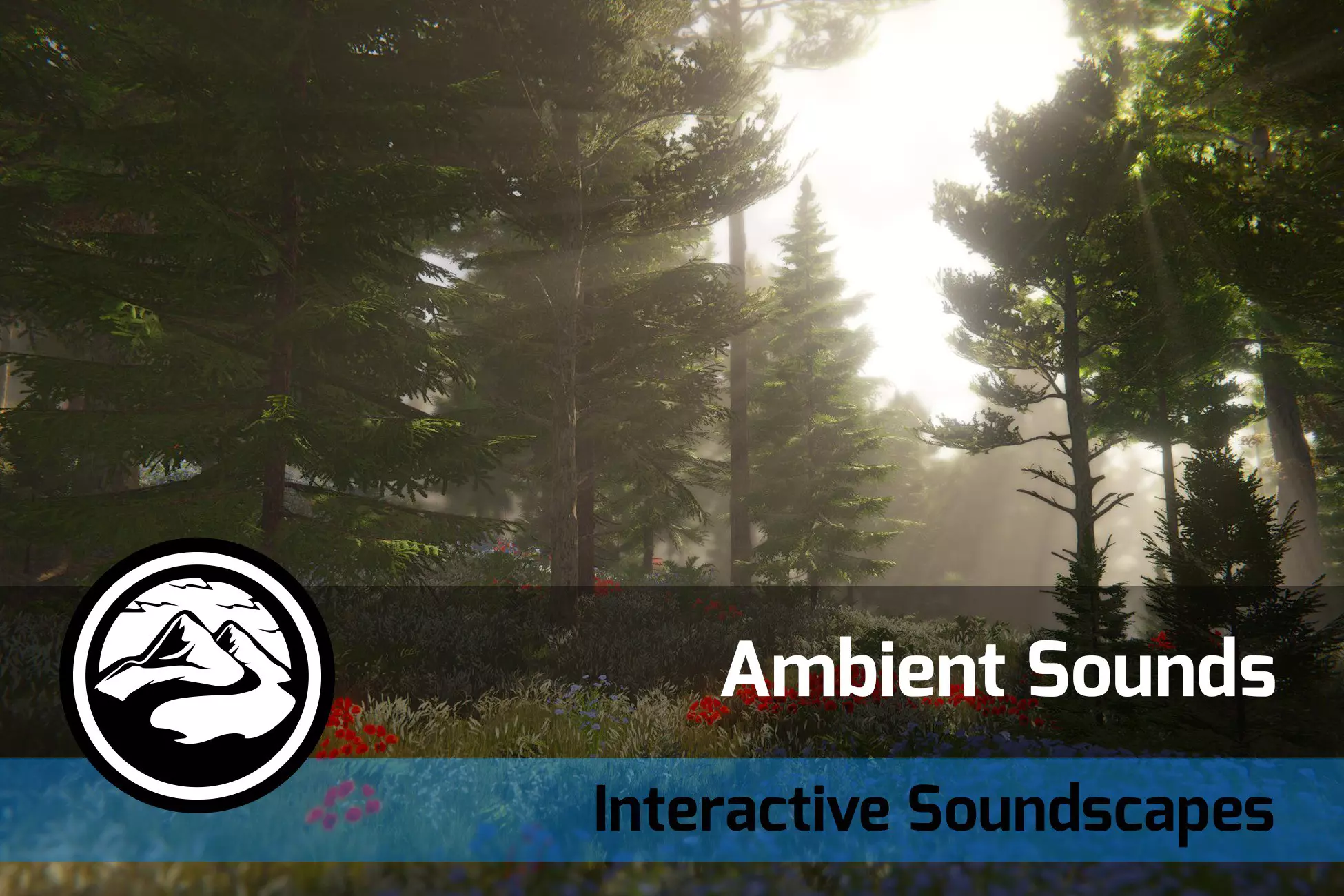 Get the Addon
We will be utilizing the Ambient Sounds in order to provide a sound scape for the player to walk through and enjoy based on the time of the game server. This is entirely optional and will only provide better immersion for the player.
​​​​​​​Ambient Sounds is an easy to use sound system that organizes your tracks and effects into Sequences to create dynamic soundscapes for your game. The Event and modifier system allows you to control which sounds are being played in your ambient audio without writing a line of code.
Download the Addon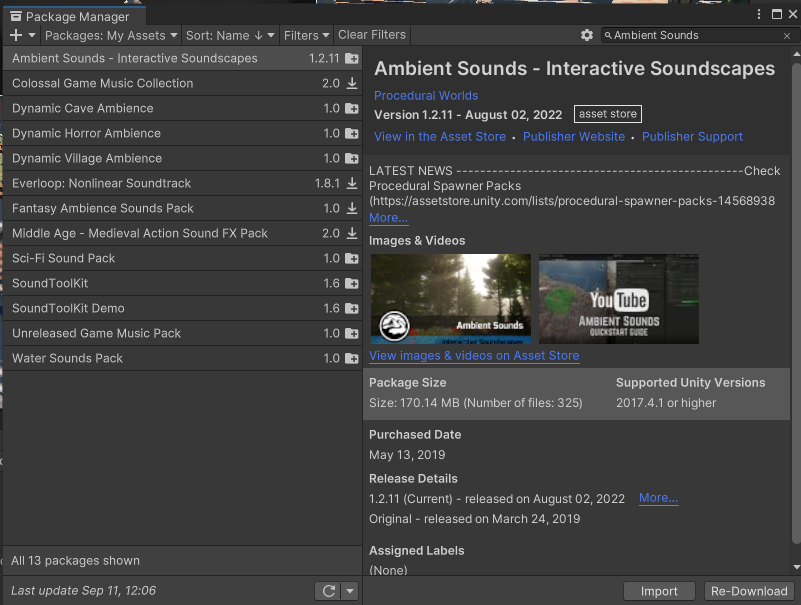 You can download the package and all package addons from the package manager inside of Unity. Make sure to update to the latest version. All items that support this package will appear allowing import. Depending on what you would like to support in your package options, you import those additional items.
Get the integration
You can download the integration to support this from here.
https://www.dropbox.com/sh/u8fi2jdp1yo1xoy/AADgF-n2-YV-IZUkYPemzXnHa?dl=0