Aquas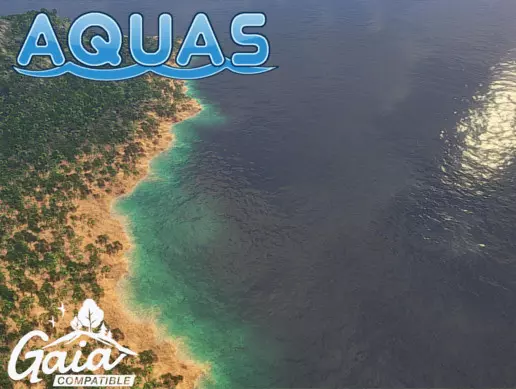 Get the Addon
Aquas – Built in Render Pipeline (formerly Aquas 2020) will provide our water solution for our scenes. This will allow for vast amounts of water or smaller pools like lakes.
AQUAS is a full-featured water system to simulate flat water for all types of platforms, environments and games. It is is highly customizable and feature rich to suit all needs and produce industry quality results.
Download the Addon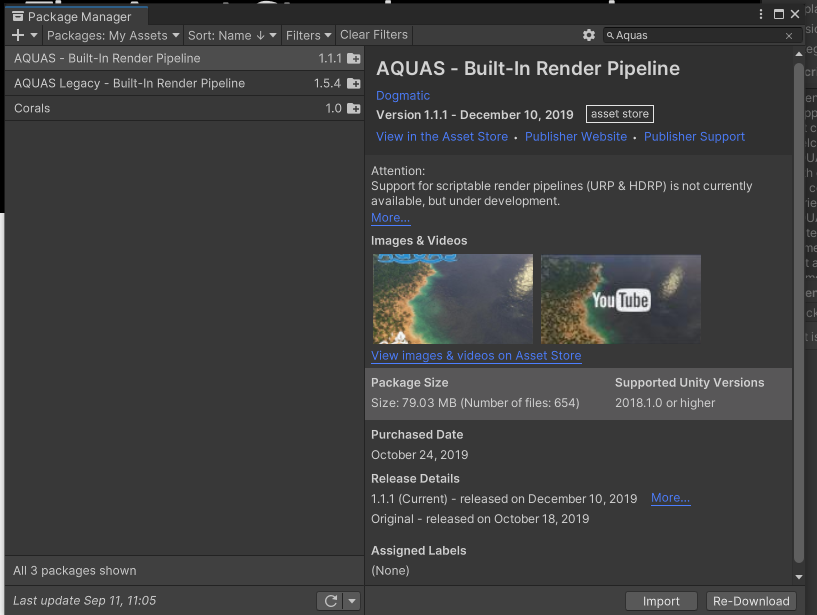 You can download the package and all package addons from the package manager inside of Unity. Make sure to update to the latest version. All items that support this package will appear allowing import. Depending on what you would like to support in your package options, you import those additional items.