Building your own Prefab
Overview
The Modular system comes with an exiting prefab to get your game up and running as fast as possible. All of the work that was shown in the Using the provided prefab lesson will need to be done to these models. After doing this you can implement this in your game.
Assets/PolygonFantasyHeroCharacters/Prefabs/ModularCharacters.prefab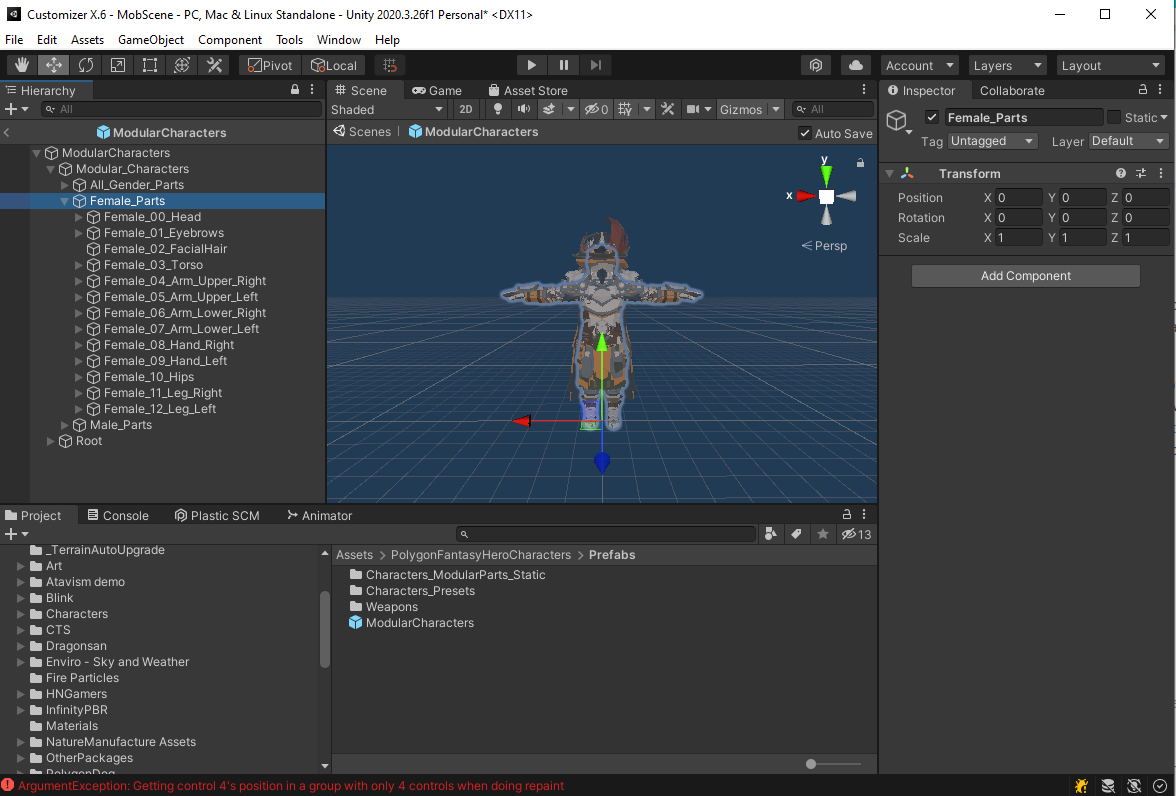 Parent Prefab
Note: This requires the Synty Modular Character as noted earlier in this course. If you do not have it you can obtain it here.
Variants
Male Variant
Female Variant