Configure the Plugin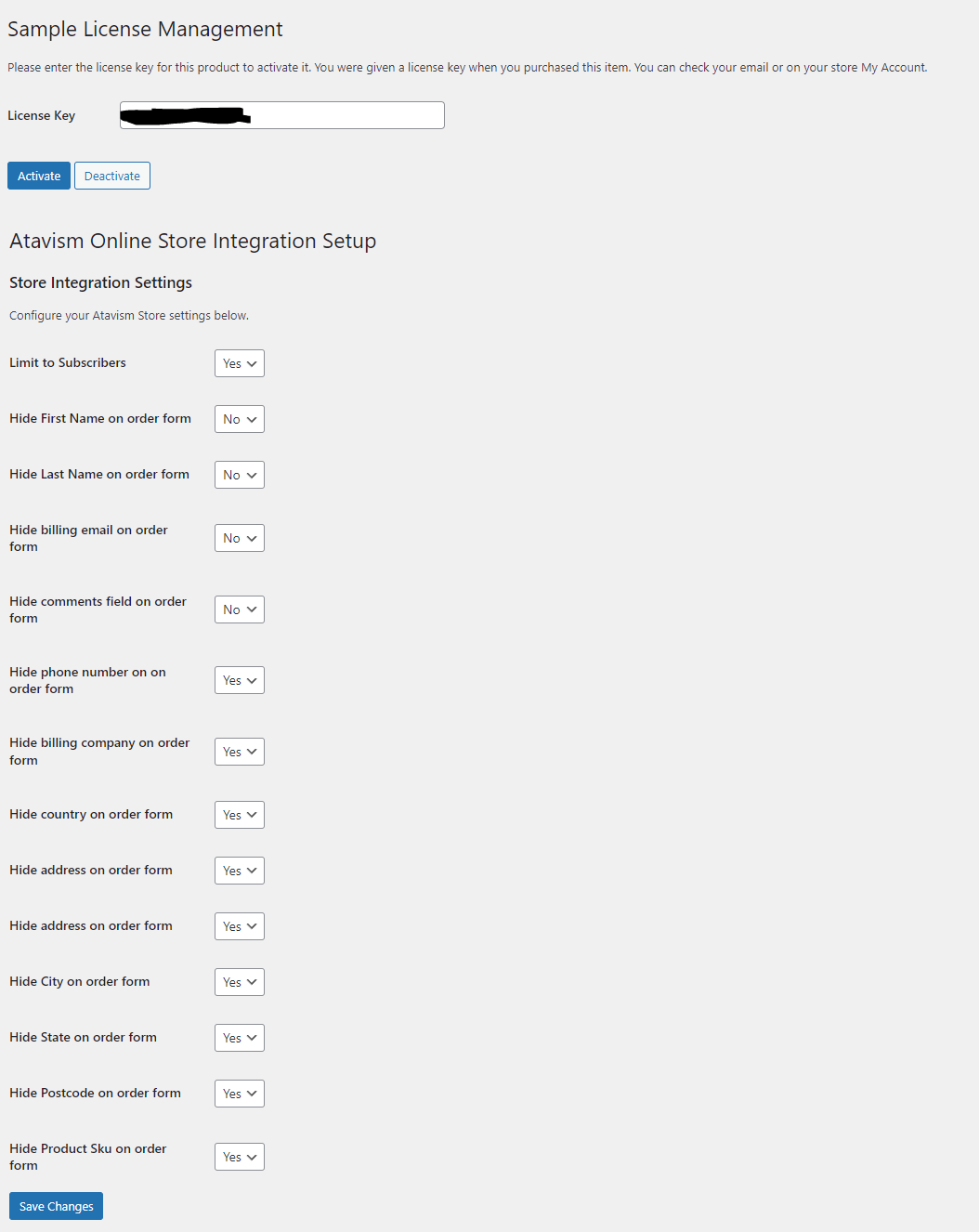 License Key
This is a licensed product and will require a license before the product works. In order to obtain a product license, you can purchase one here at the storefront. Once you purchase the license, it will be available in your My Account Page on the order form and in the email that you receive.

Setup Page
The setup page is where you can change the various options the plugin allows, these will be outlined below.  Disabling the plugin will reset all of the settings back to default.
Limit to Subscribers
This is a potentially bad setting and turns off the store integration for non subscribers. They can purchase things in the store, but they won't be delivered to the user. Do not enable this if you want to deliver items to all users.
Hide Order Form Fields
These are various fields on the order form that may be deemed unneeded in a web games store page. The settings page allows you to remove these fields as needed from the order form.
Hide Product Sku
This is an important setting and is defaulted to off. You can enable this if you like, but then your internal Atavism product ID's will be available for viewing on the product pages and invoices. This potentially could lead to a hacking situation.