Configure WooCommerce Item
Create Product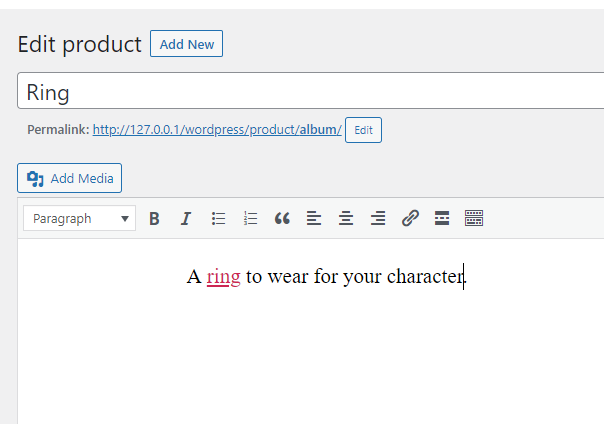 Create a new product for your Atavism game item you want to deliver.  You can enter the information in the middle and if you have the item informer, add a link to this in the description.
Make it Virtual and Downloadable

In order for the item to appear and be deliverable, you need to make the item both Virtual and Downloadable. Failure to set both of these items will cause it to not appear purchasable.
You can enter a price here and leave the download limit and expiry as the default. If you want to give your players a downloadable item for purchasing this, you can attach one here. Suggested items would be desktop images.
Assign Sku
Assign the Atavism item value into the sku field for the product you are creating. You can control how many to sell and if them items are in stock and allowable for purchase.