Earth – Map Magic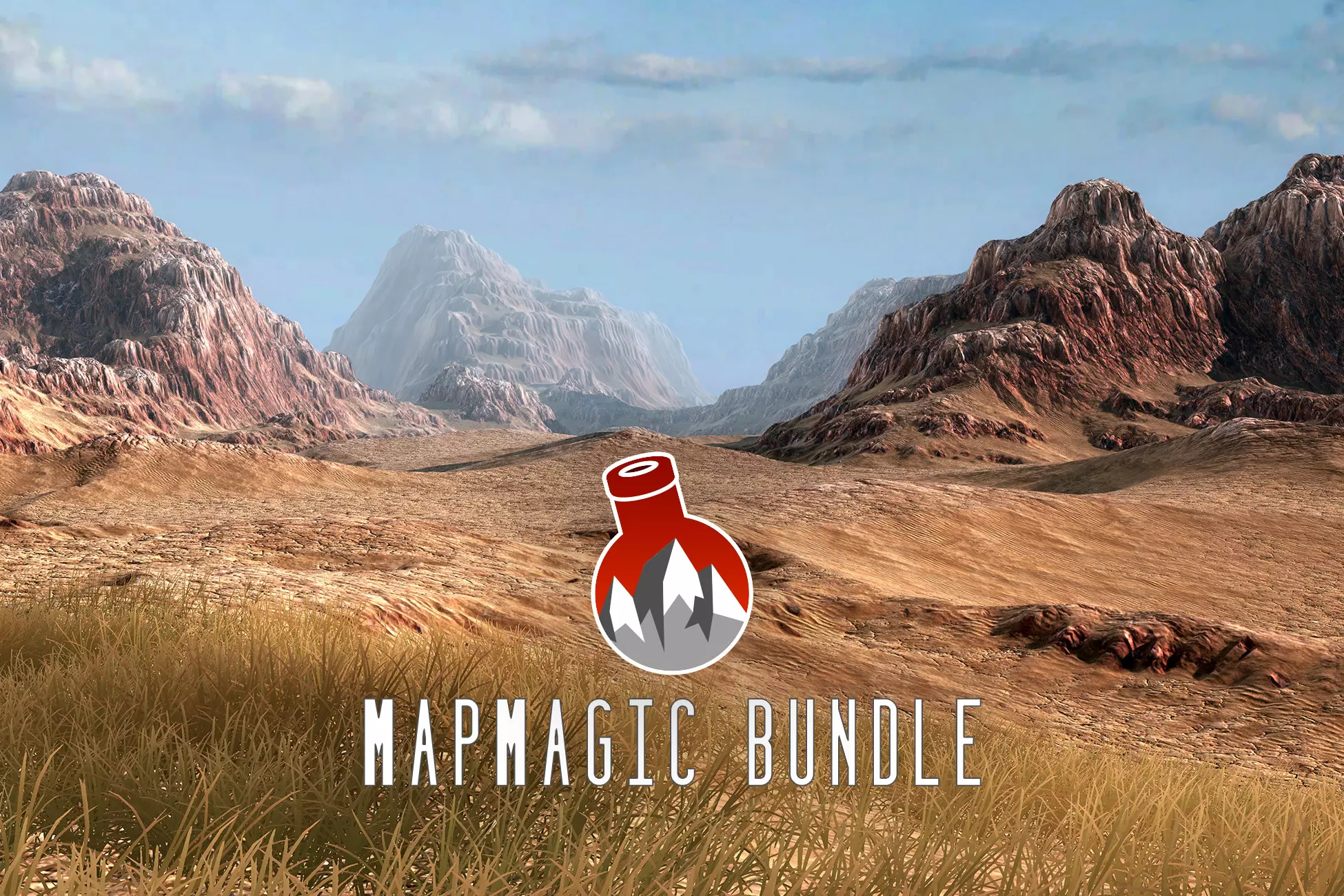 Map Magic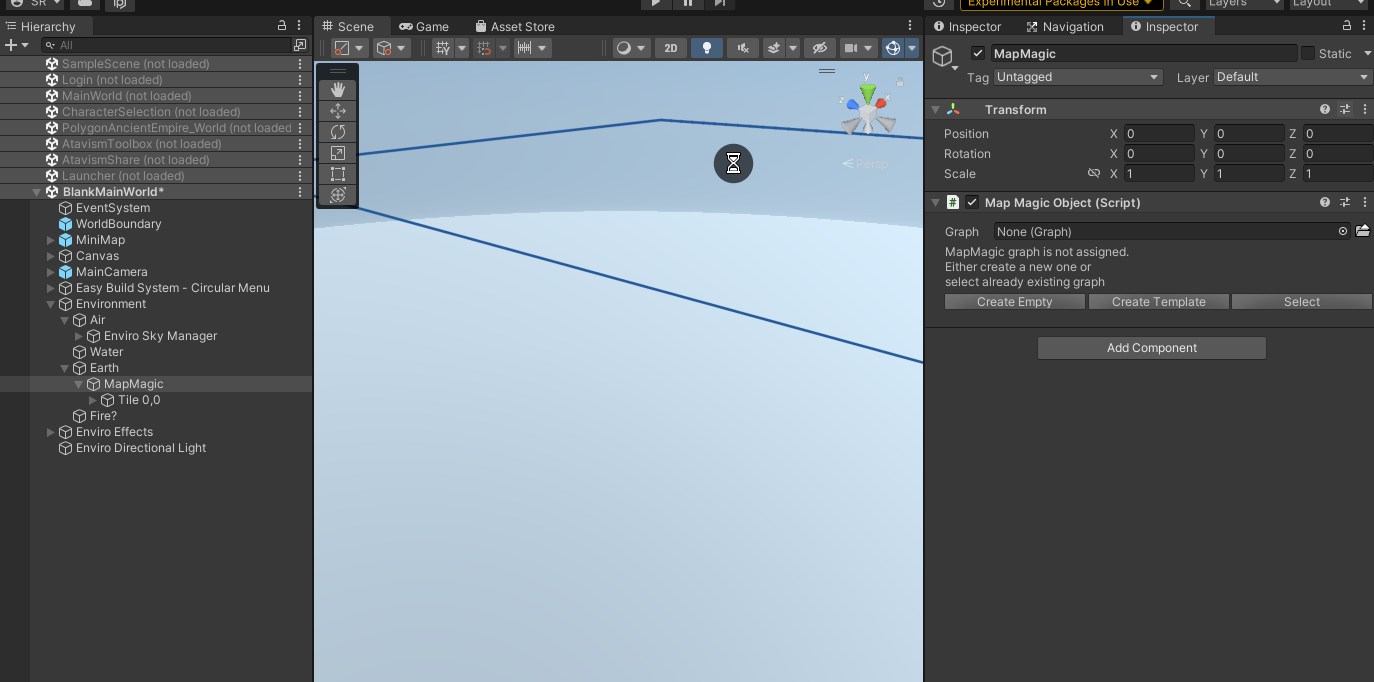 When you first create your map magic object, there will be nothing in the scene. Click on Create Empty to start your Graph Creation Process.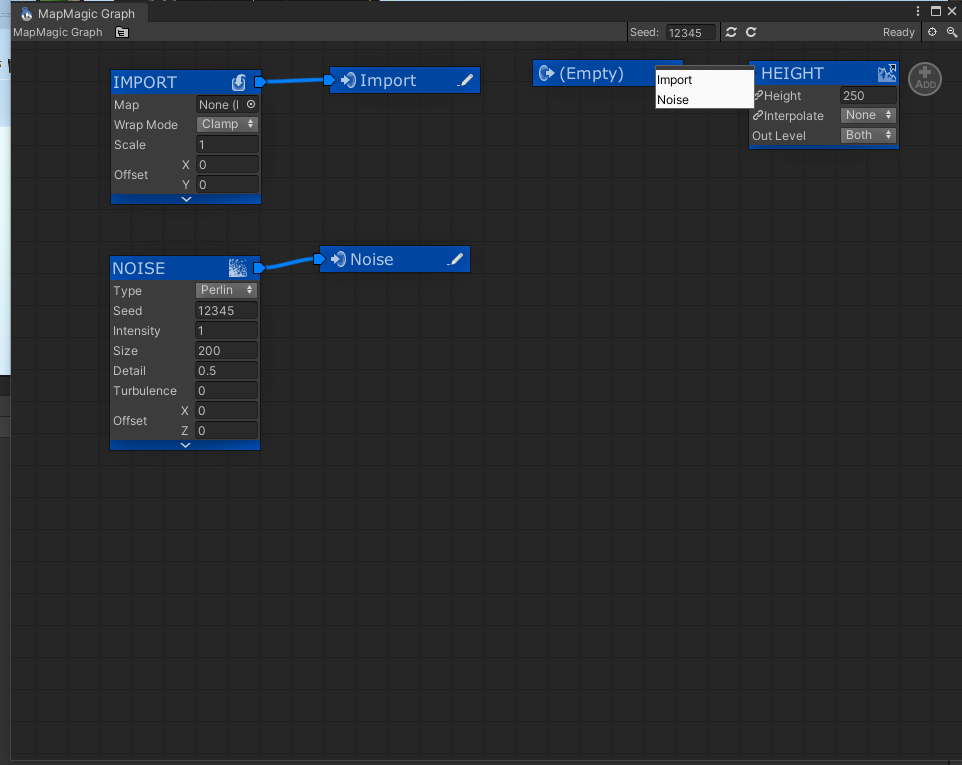 The bare minimum is either an Import or create a series of generators to build a terrain and a height output. These two objects will allow you to import and display a map.
Import is used to utilize a stamp that you might have received from another location. Noise is designed to be used with other options to create a workflow for automatic map designs. We will go over both of these processes below.
Import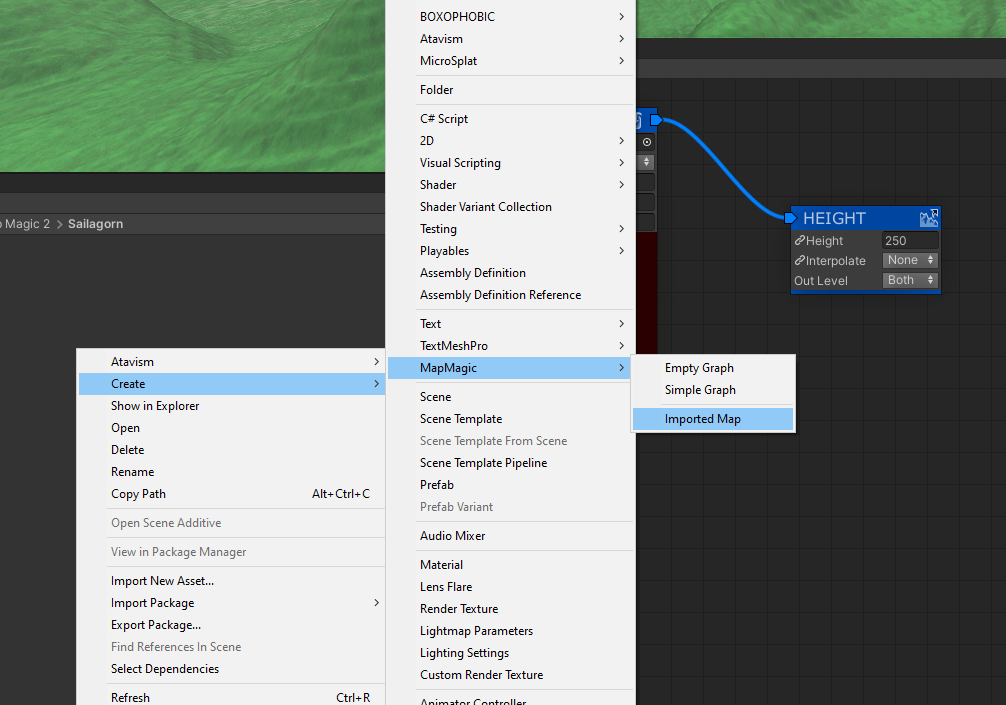 Create a new Imported Map in a location inside your project. Download the Heightmap below and create your own Imported Map.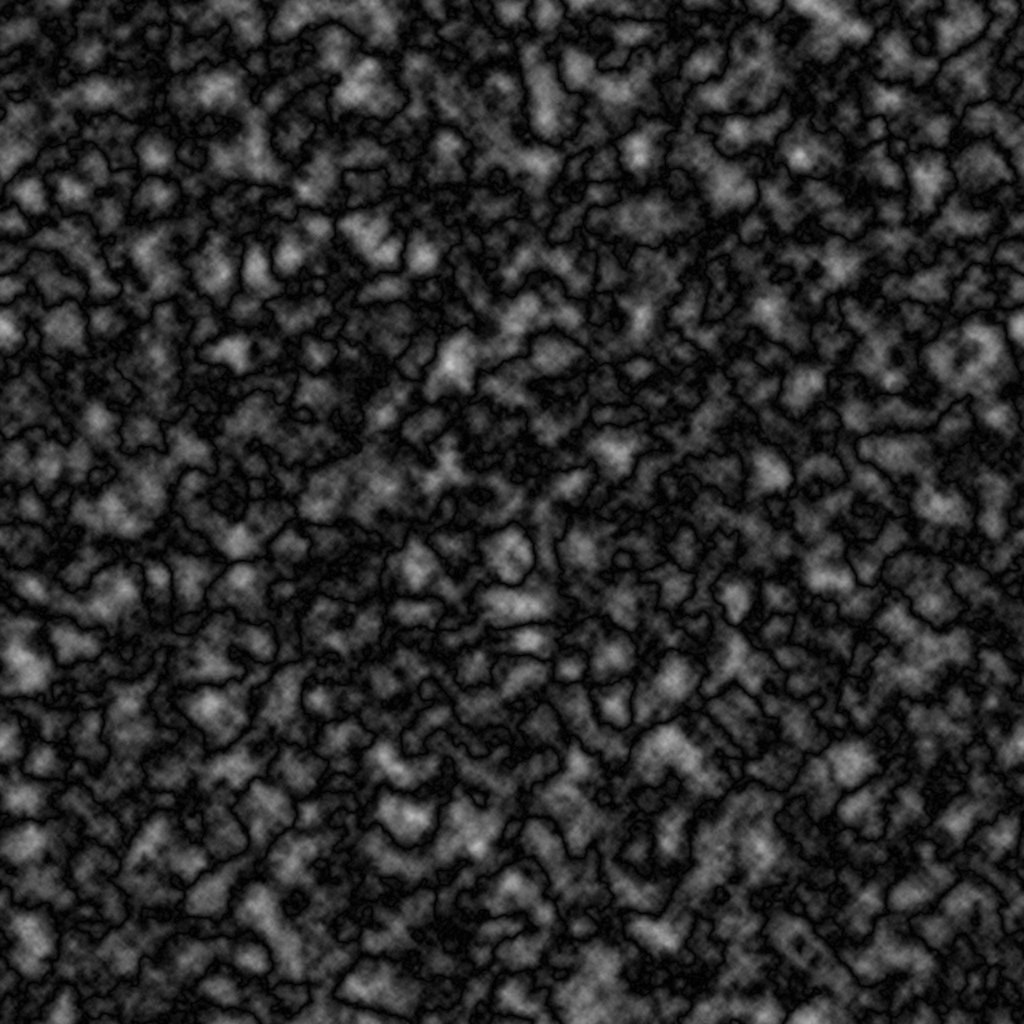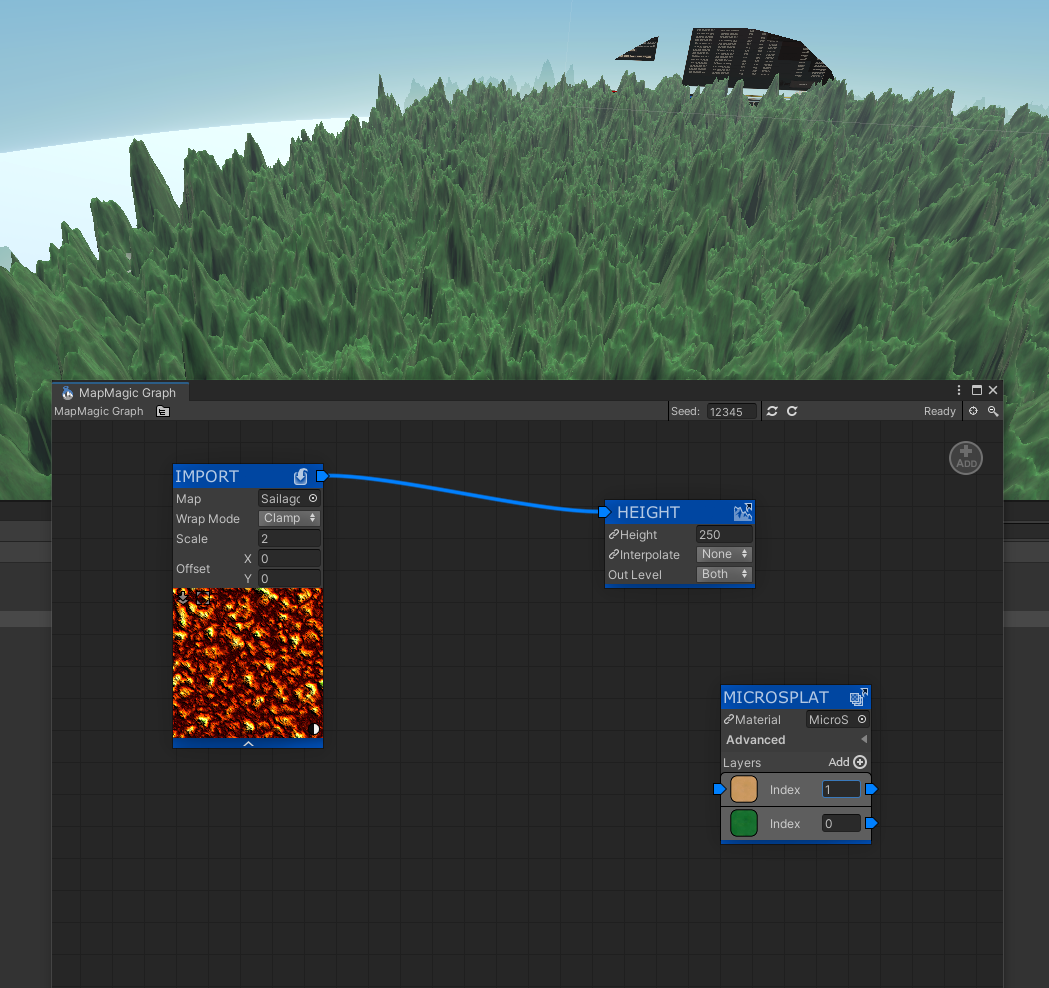 Your scene should look similar to this here.
Noise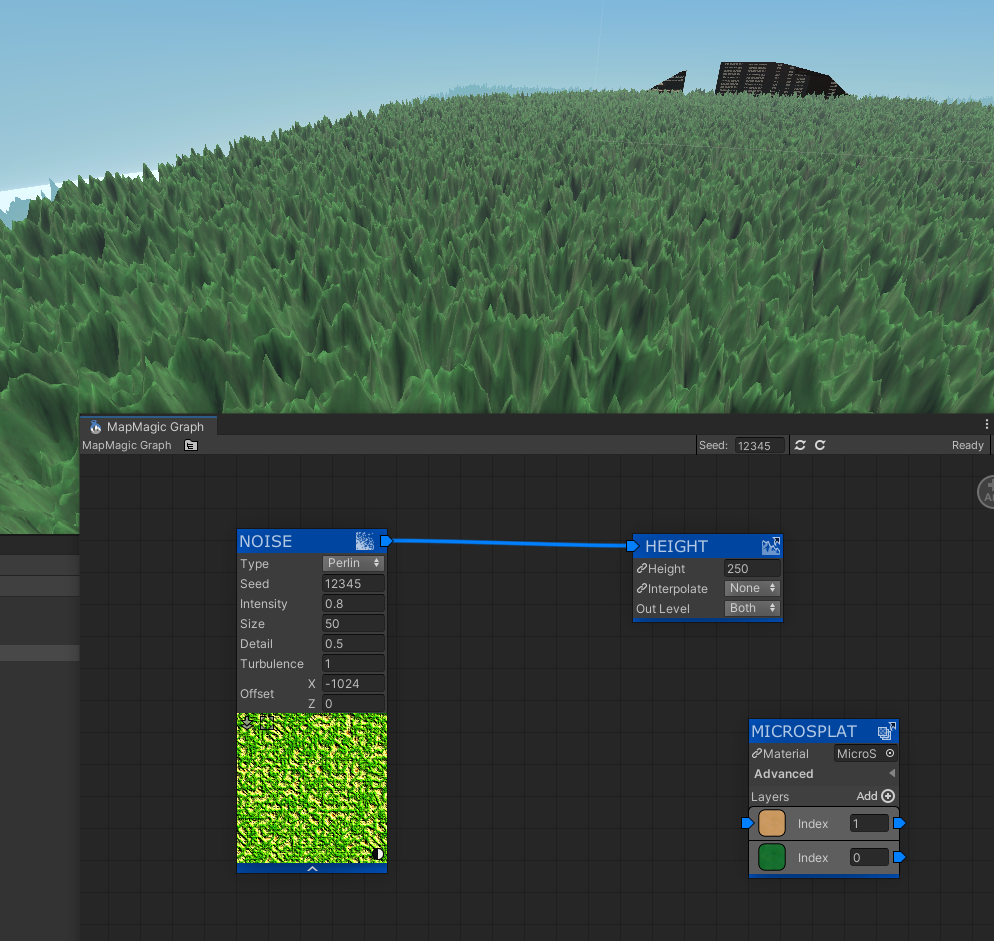 Add a noise object, and set it to these values. This will simulate the map above and provide you with a scene that looks similar to the one here.
Sample Scene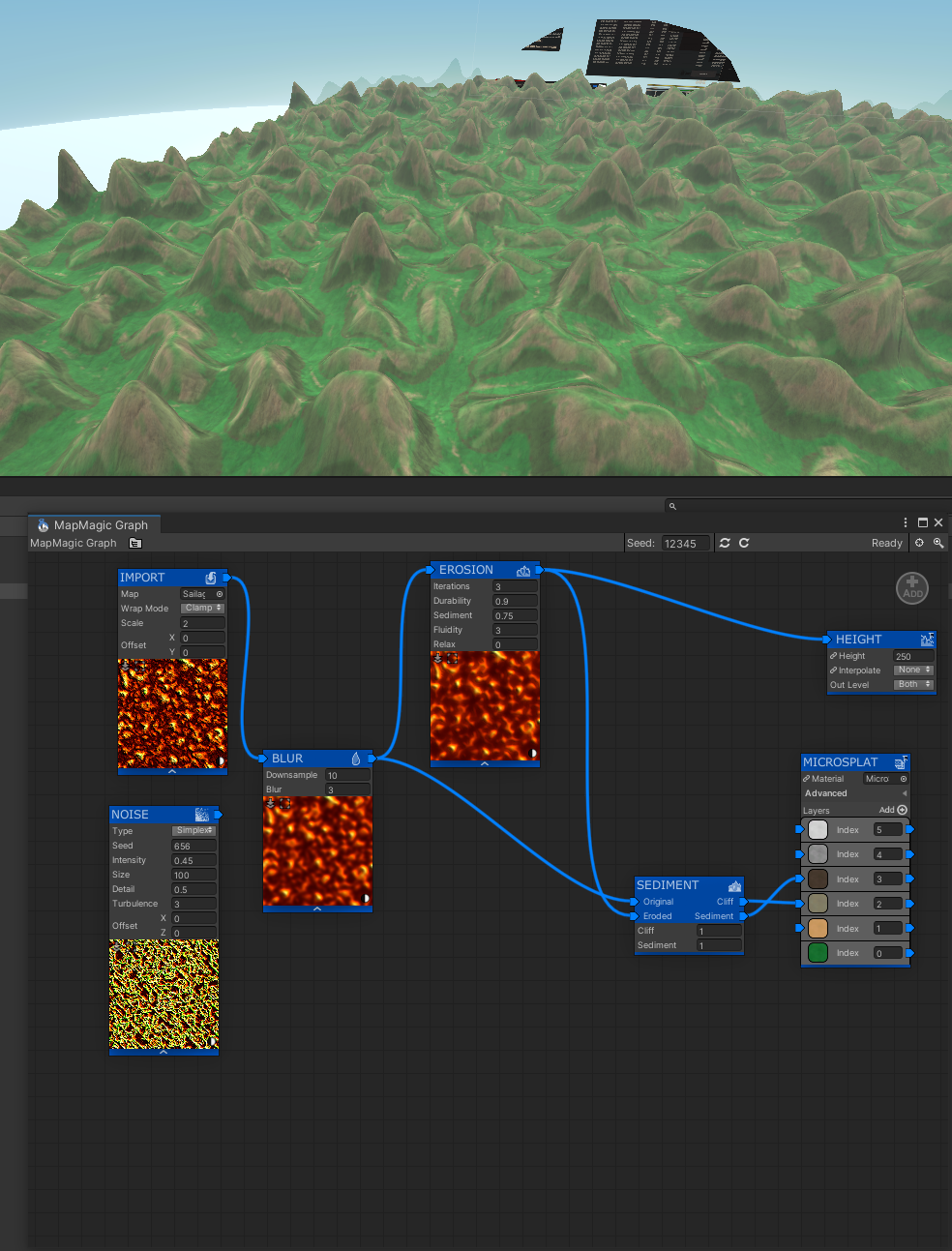 Build out this sample scene. If you have not done the Earth – MicroSplat you might want to do that before proceeding to this part. You will need to generate the MicroSplat texture array before you can access it. By Toggling between these two items, you can see how the process affects the terrain in a similar fashion.
The Erosion uses the import from the blur and this creates a pattern where the terrain is slightly modified based on an Erosion template.
The Sediment has the same import from the blur, but also includes the export from the Erosion. This has two outputs, Cliff and Sediment. We can feed the output's of these objects into the MicroSplat item and color the terrain based on these outputs.