Earth – VSP
Core Setup
In this scene a "Core" VSP will need to be created. This object will be used by all of the other scripts to put data into and then it will be copied to the end terrain in the scene. In the example image shown here,  the core object can be seen which will have all the items targeted to it, and then then copied objects which came from it.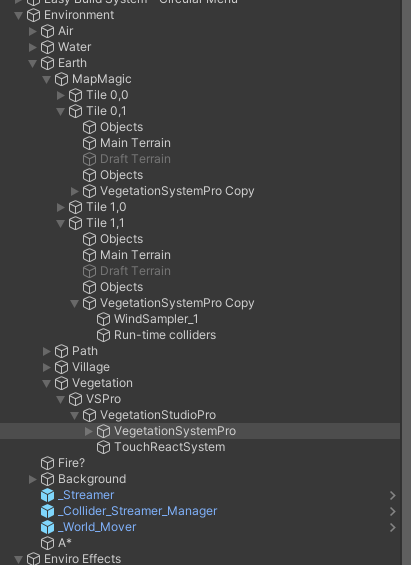 This object will not contain a link to any of the terrain objects as shown here.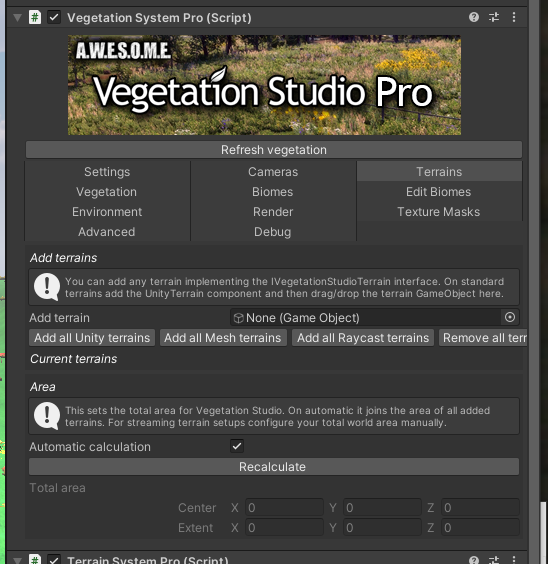 It will contain all of the vegetation for the entire map, mapped out to the vegetation package and biomes. Each item in the biome has a set of texture rules on it. In order to gain access to these texture rules, the terrain must be generated at least once with everything configured and then the rules setup, and then again generated. Once you have added all the items you want to your biomes, proceed to the next step.
Note: if the core VSP item has terrains in it, remove them. Only add Biomes and vegetation to the biomes, terrains will be added automatically during the next process.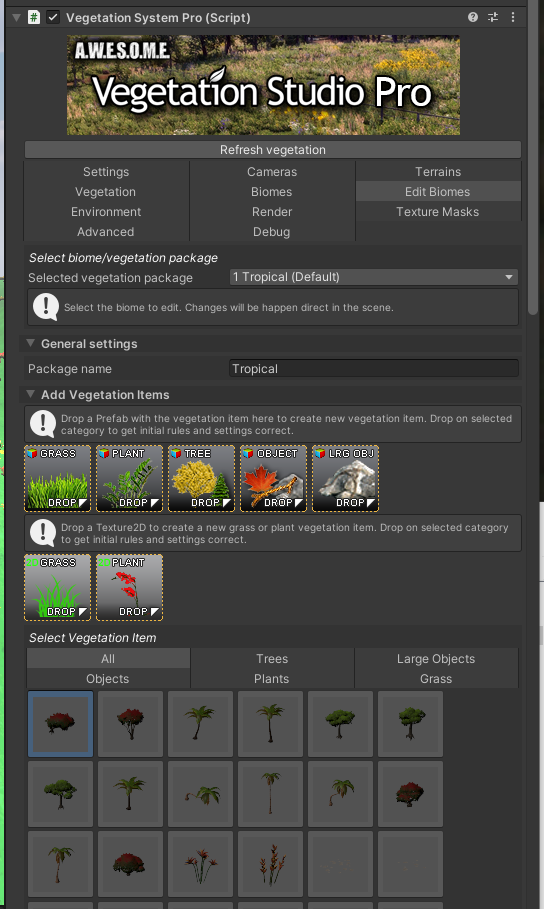 Texture Masks
Everything in VSP can be assigned via a texture mask. These masks can be generated by Map Magic and then imported automatically into VSP to be used in the mask rules for the vegetation in a biome.
Create a new mask group and name it appropriately. Do not add any items into this mask group.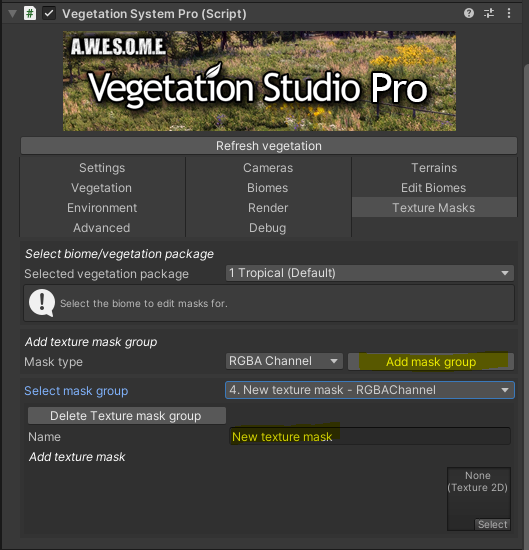 These rules can now be assigned to Biome Vegetation items to exclude or include the item from areas where the map exists.  Each tree or grass item in the biome will need to be assigned texture rules to exclude or include into the scene.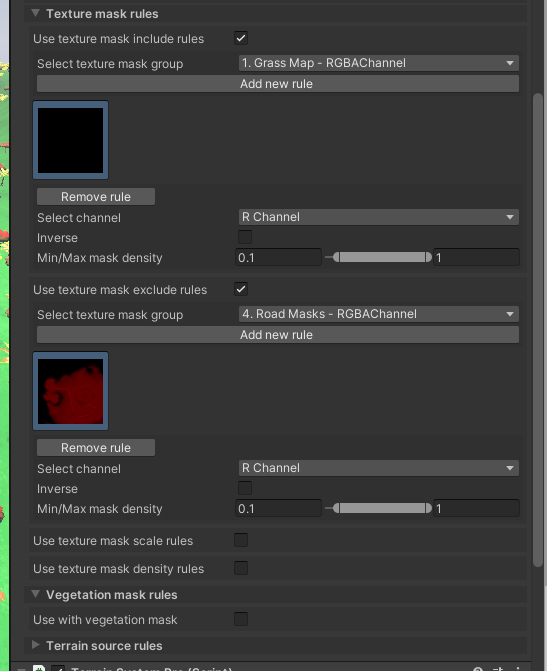 You can add a rule, but this rule will have a blank image where the texture should be until the terrain is generated for the first time.