Map Magic 2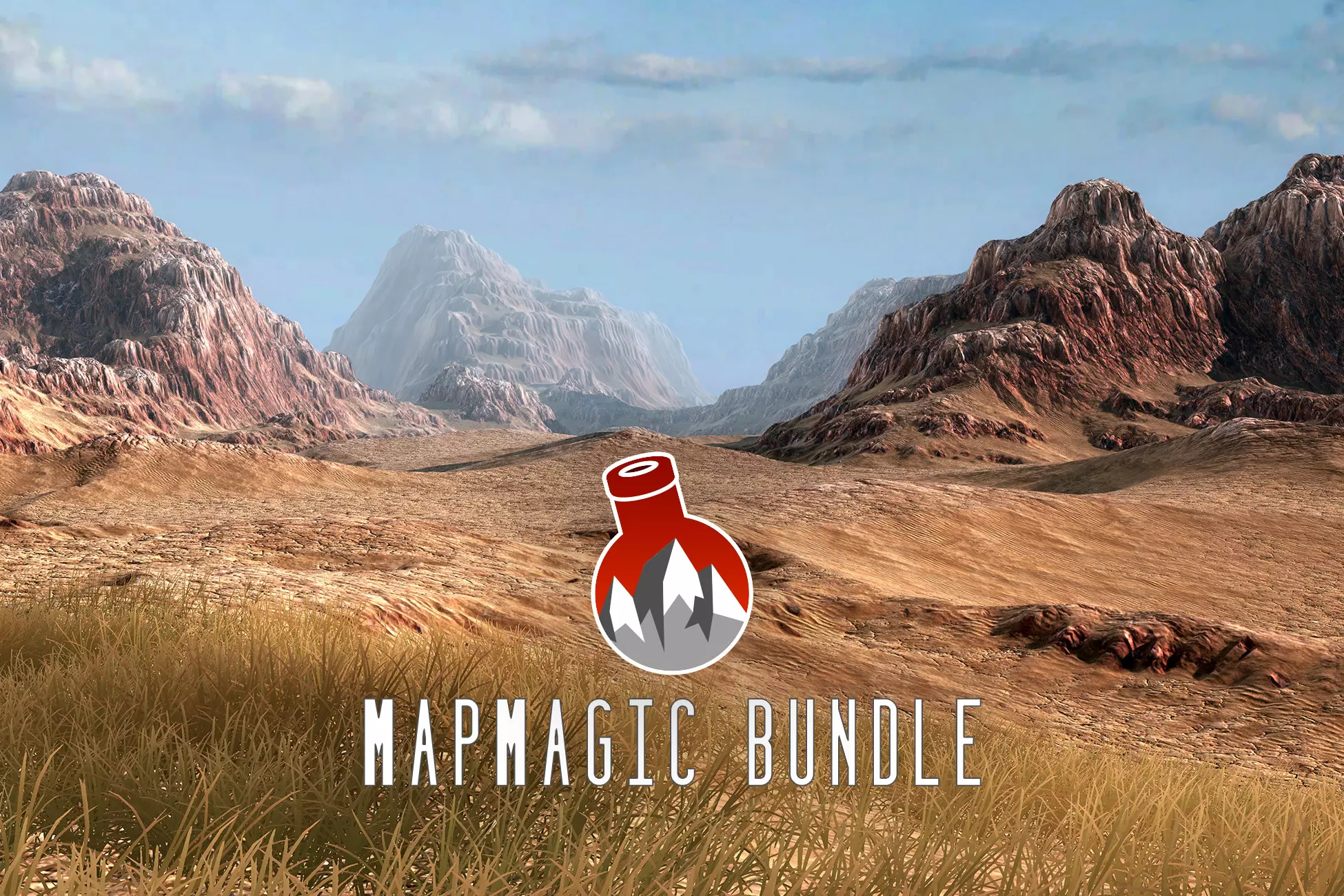 Get the Addon
Map Magic 2 is a free map handler with several addons to extend functionality. This is not a required terrain handler. You can technically insert whichever terrain handler you would like to use here. This is our prefered terrain system and it allows to design things with large worlds in mind.
MapMagic is a node based procedural and infinite game map generator. Can create a playable and nice-looking terrain of any size in a couple of minutes with the help of graph and nodes workflow. Also supports creating endless maps by generating new terrains in playmode. Modules, included in Bundle, can place objects, biomes and roads.

Each node on a graph represents a terrain or object generator: noise, voronoi, blend, curve, erosion, etc. Once the nodes are connected the magic happens: a game map will be created without any human involvement.
Download the Addon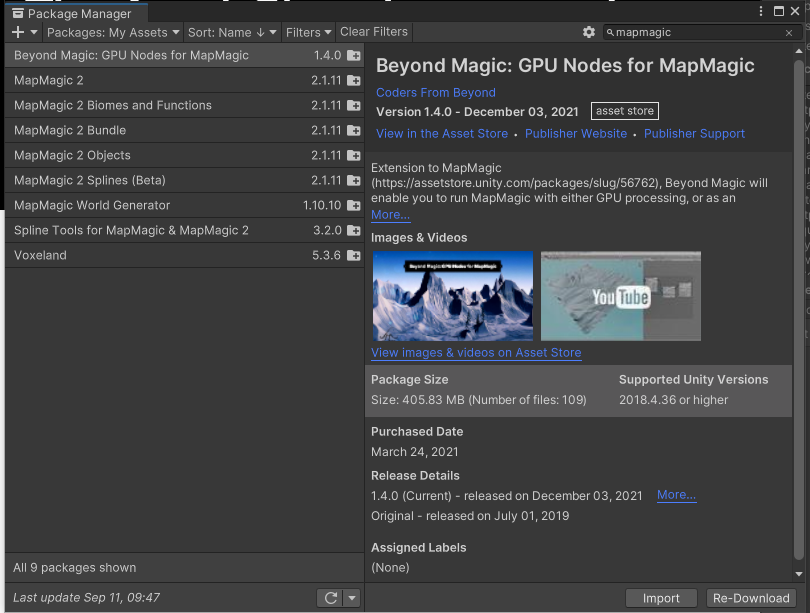 You can download the package and all package addons from the package manager inside of Unity. Make sure to update to the latest version. All items that support this package will appear allowing import. Depending on what you would like to support in your package options, you import those additional items.