Microsplat
Get the Addon
Microsplat is the core handler for the terrain and other items that will need to be shaded with water, lava and snow.  The minimum is the Microsplat Core Shader  but in order to take advantage of the module, you will need to pick up additional addons. The Microsplat Ultimate Bundle has all of the items you could potentially want for your terrain shading system.
MicroSplat is the fastest and most feature rich terrain shader available. From flowing water and lava, to simple blending of objects with terrains, to anti-tiling features like Texture Clustering, Snow Tracks, decals and mesh based workflows, MicroSplat does it all and does it faster. Supports up to 32 PRB textures per terrain or object
Download the Addon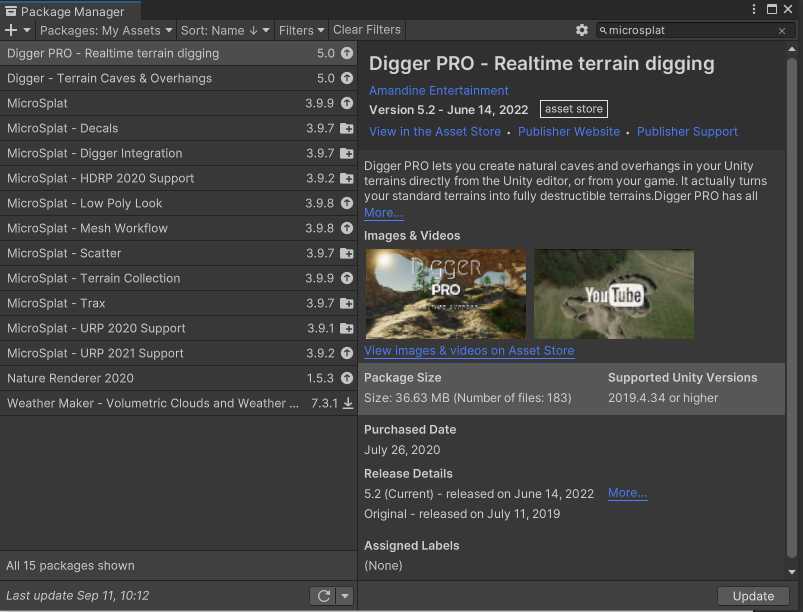 You can download the package and all package addons from the package manager inside of Unity. Make sure to update to the latest version. All items that support this package will appear allowing import. Depending on what you would like to support in your package options, you import those additional items.