Nature Renderer (VSPro Alternative)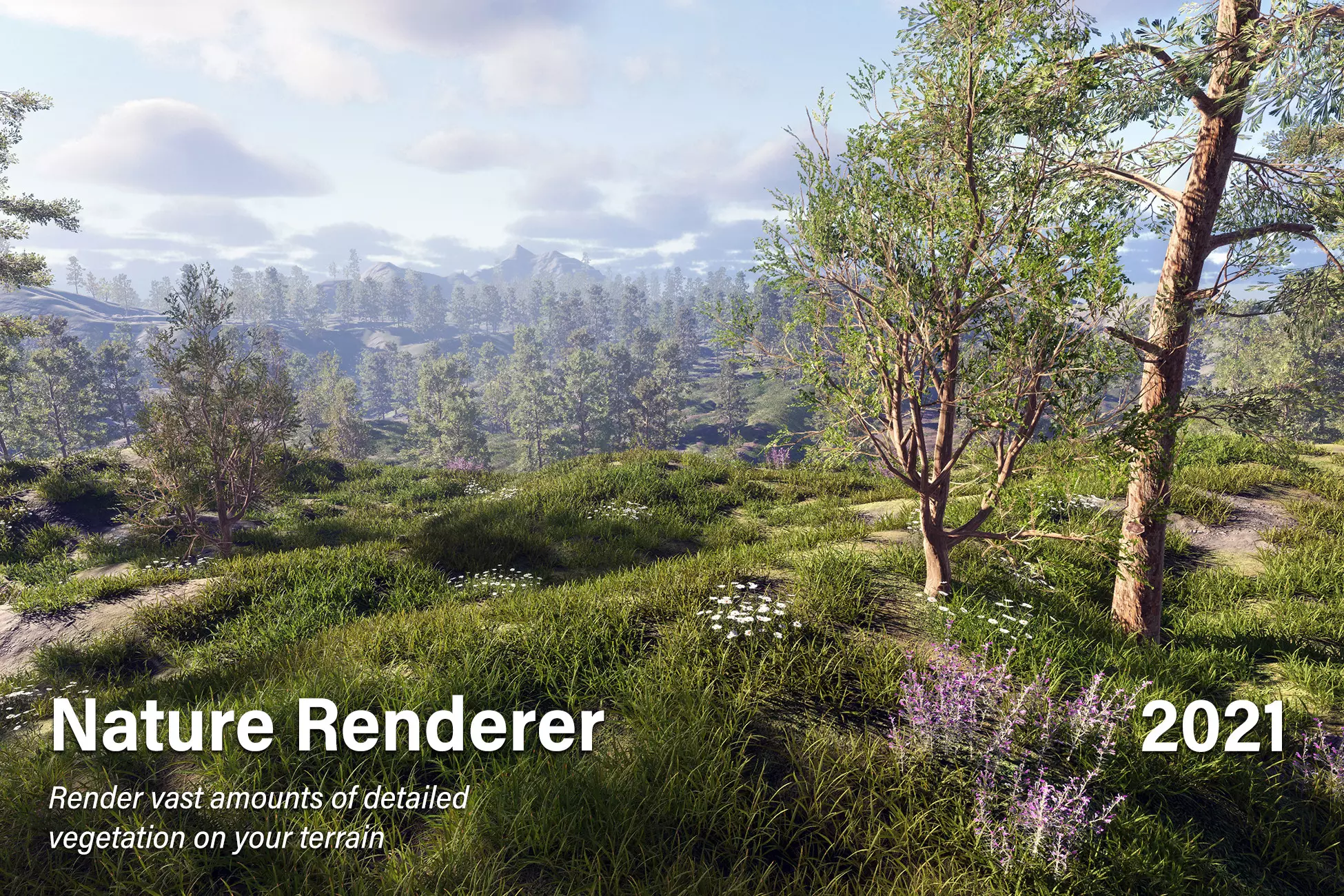 Get the Addon
Nature Renderer is an alternative rendering system for your vegetation and handles placement similar to how Vegetation Studio Pro does. We won't be using this in this tutorial, it is here as an alternative solution.
Render vast amounts of detailed vegetation.

Nature Renderer improves the quality of your vegetation rendering by replacing Unity's default terrain detail and tree system. Everything works with your existing data: use the same grass, vegetation, and trees and keep your existing terrains. We just level-up your renderer.
Download the Addon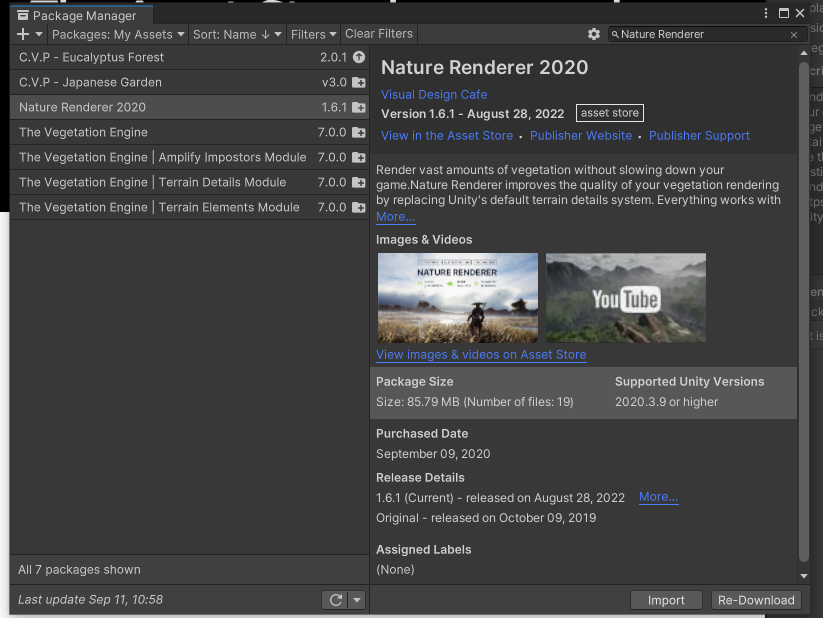 You can download the package and all package addons from the package manager inside of Unity. Make sure to update to the latest version. All items that support this package will appear allowing import. Depending on what you would like to support in your package options, you import those additional items.