The Vegetation Engine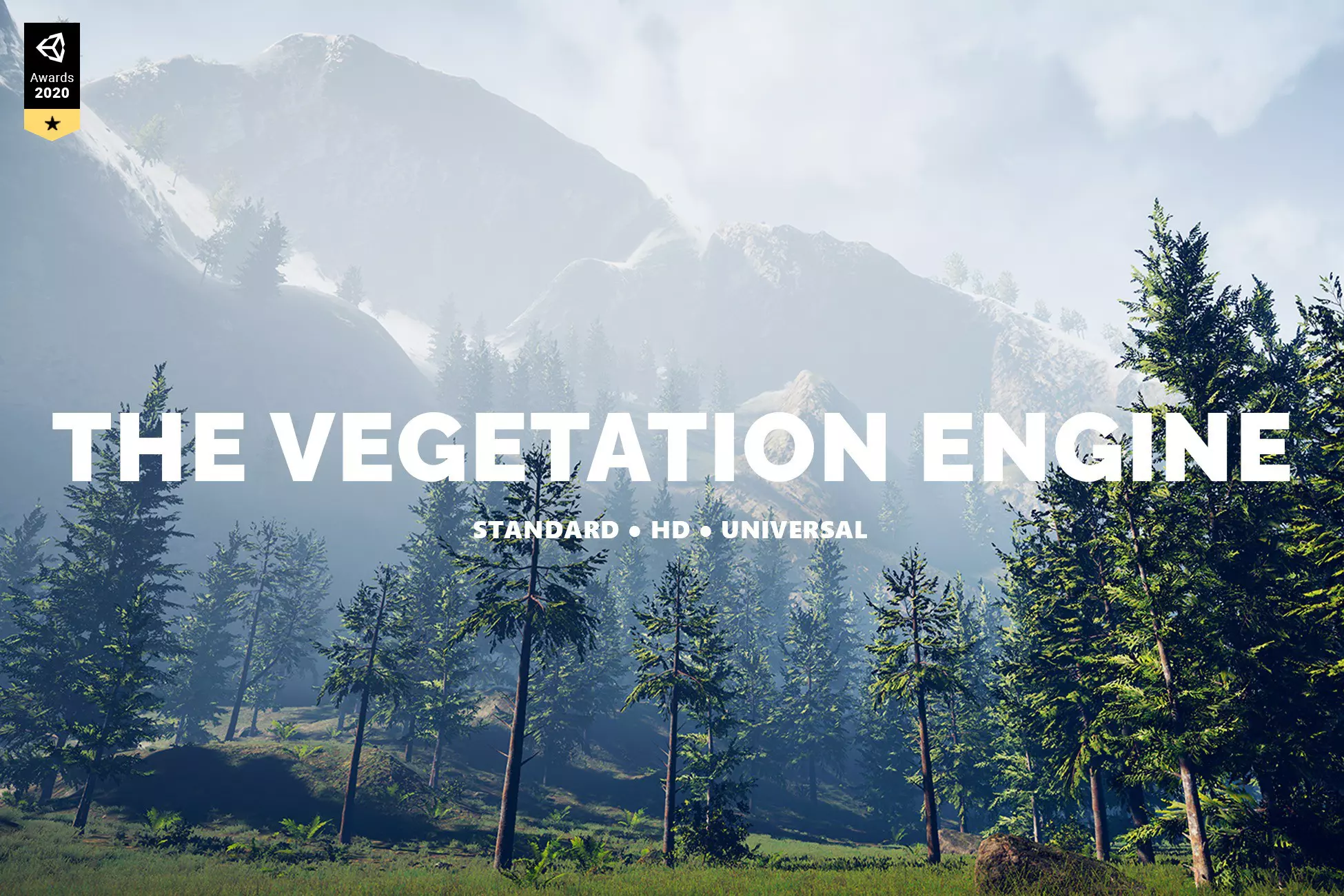 Get the Addon
We use The Vegetation Engine to provide shader functionality for our assets that do not support this aspect. In order to support weather related items the shader will need to either be designed for that aspect or will need to be updated to provide this support. Since most of the assets on the Unity asset store do not allow this to occur, you will need to use a shader that does provide this functionality. Microsplat can be used to provide building and terrain support, The Vegetation Engine will provide our vegetation support.
The Vegetation Engine is a set of highly optimized vegetation shaders and tools designed to unify any vegetation asset from the Unity Asset Store, Megascans, Speedtree, Tree Creator, and more, or custom vegetation made by your team.

Enable high-quality wind motion, interaction, local wind, seasons, wetness, subsurface, gradient and noise tint, perspective correction, camera distance fade, glancing angle fade, crossfade, size fade, height blending, and more, for all vegetation assets and props with Standard, Universal, or HD Render Pipeline!
Download the Addon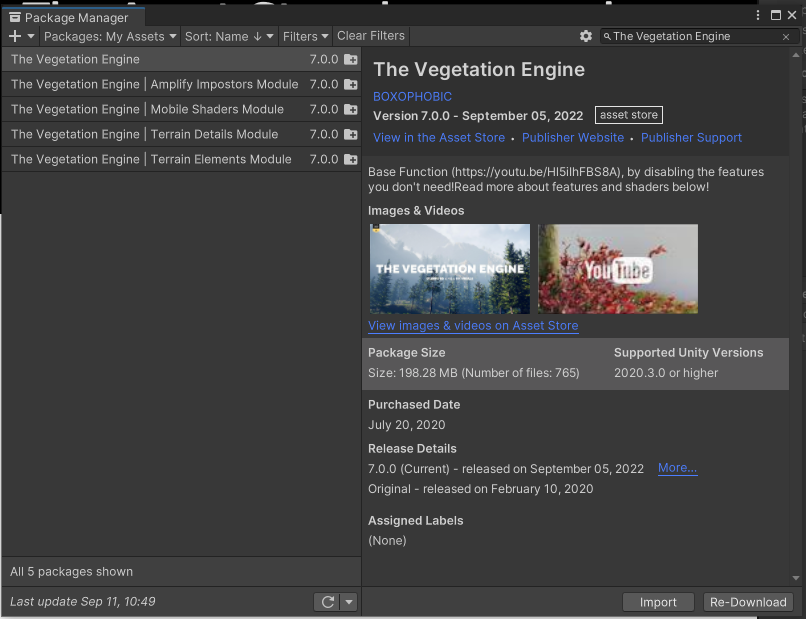 You can download the package and all package addons from the package manager inside of Unity. Make sure to update to the latest version. All items that support this package will appear allowing import. Depending on what you would like to support in your package options, you import those additional items.
Install The Addon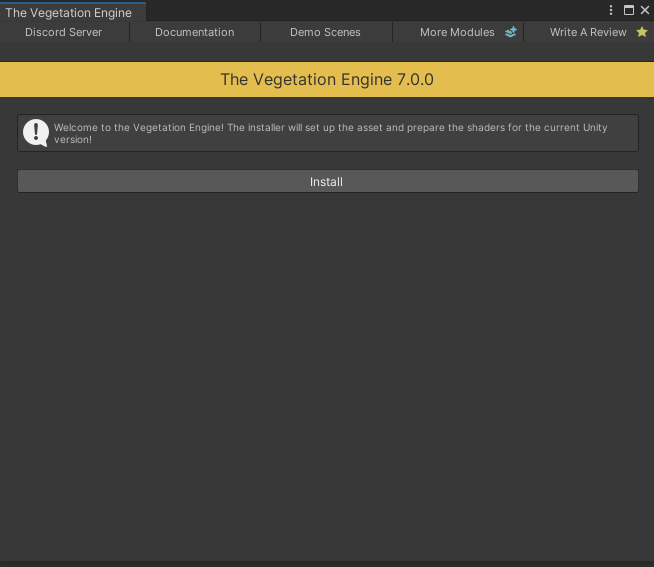 Once the package has been imported, click the install button. This will install the package based on the current render pipeline.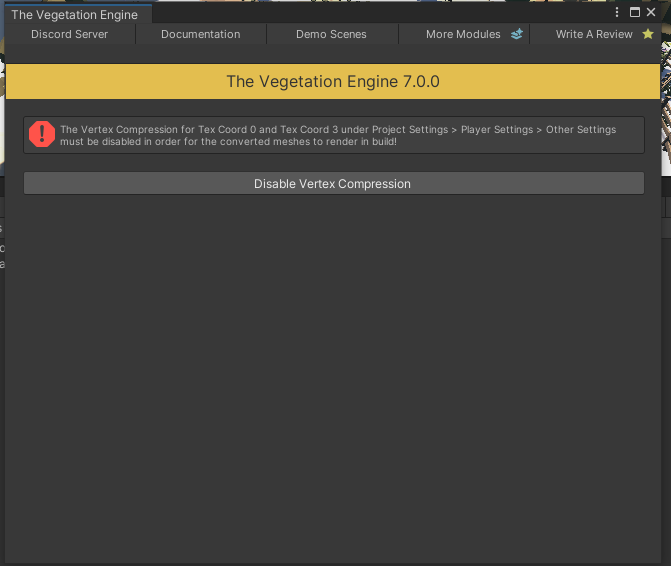 Correct any errors that might appear as part of an incorrectly setup Unity.