Updating the Included Enviro

The included Enviro, while it works, is a slightly older version and should be updated to take advantage of all of the new features and bugfixes they have found.  The current version as of this tutorial is V 2.4.2 and the included version is v 2.3.1. The version that is included is also the free lite version and does not support the Standard Instance type.
Enviro Profile
The supported features for the two versions are similar, but Standard supports more functionality as shown here in these two example screens.
Lite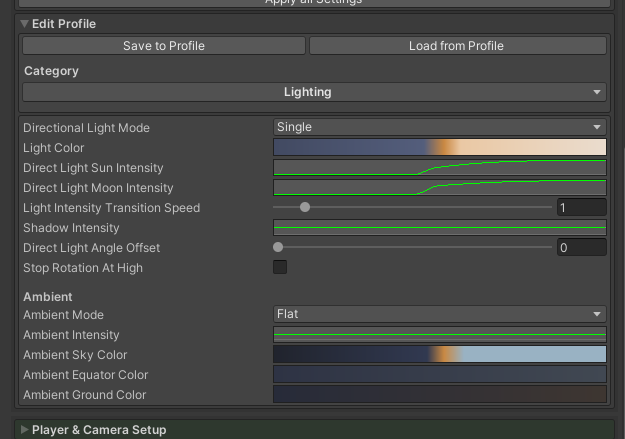 Features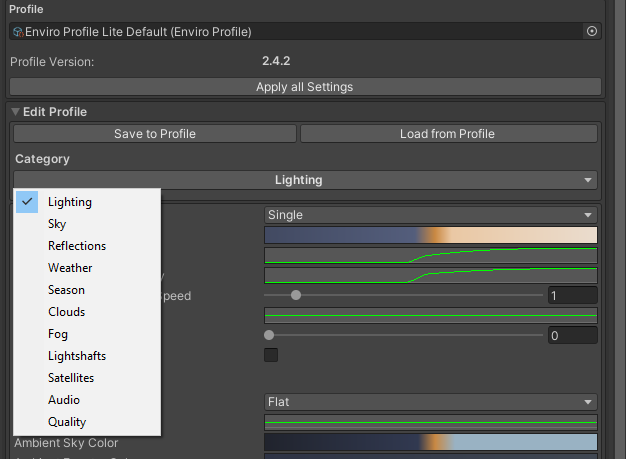 Standard
Standard allows you to gain access to several items that the Lite does not. If you want to customize anything in your profile, you will need to get the Standard version.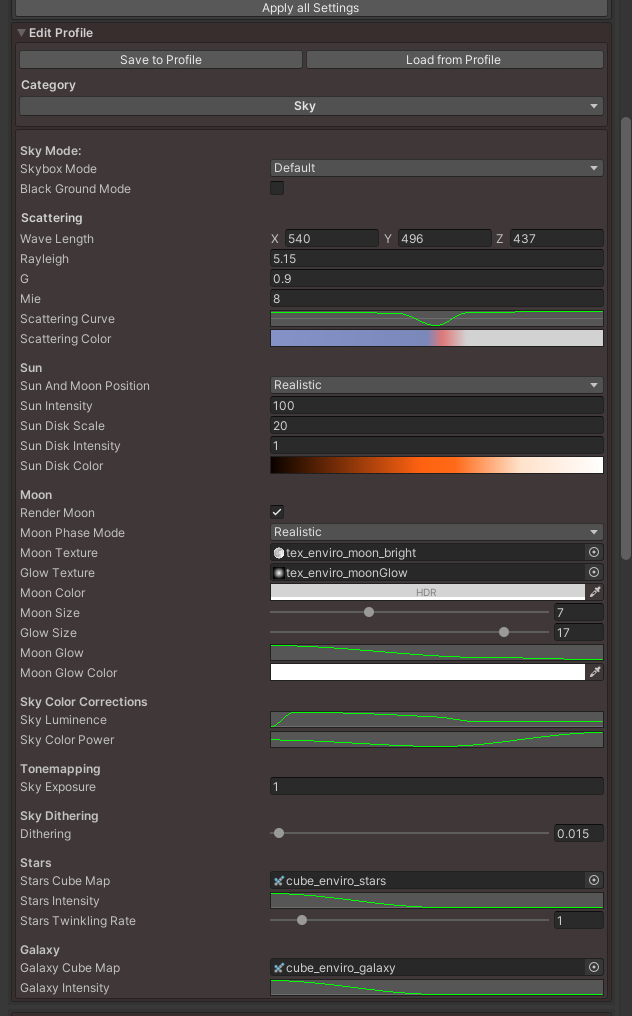 Features
You have access to more functionality within the Standard version.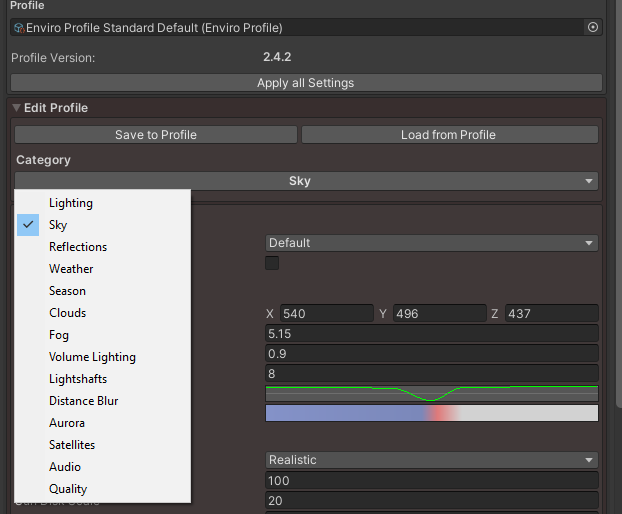 Player and Camera Setup
Lite

Standard

Component Setup

Time and Location Controls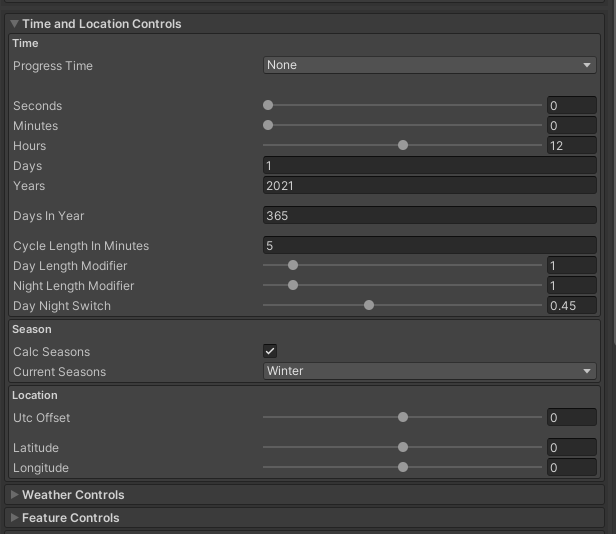 Weather Controls

Enviro Features
Lite

Standard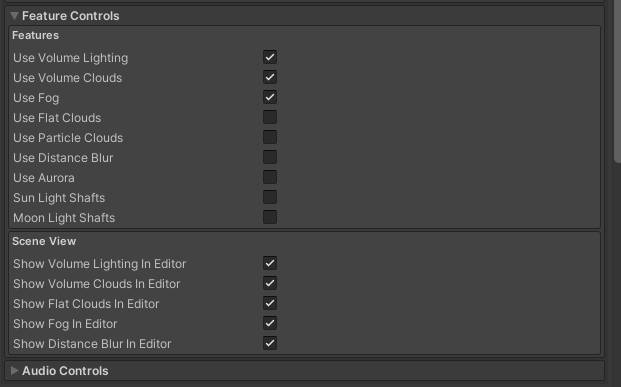 Audio Controls