Water – Aquas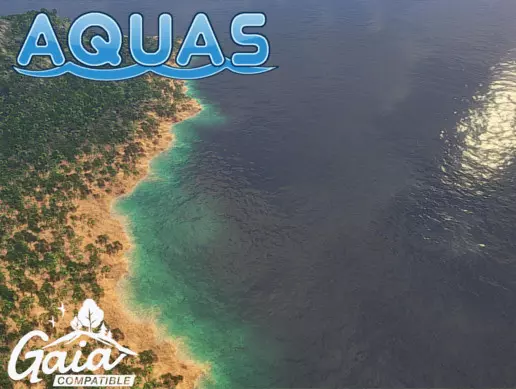 Aquas
Aquas is one of best water assets to use for a low cost and good looking solution. It allows for multiple water sources to be created per scene, which allows easier streaming functionality. This lesson will cover this asset and how to load it into Atavism and cover any gotchas along the way.
https://assetstore.unity.com/packages/tools/particles-effects/aquas-built-in-render-pipeline-138749?aid=1101lf9HB&utm_source=aff
Scene Setup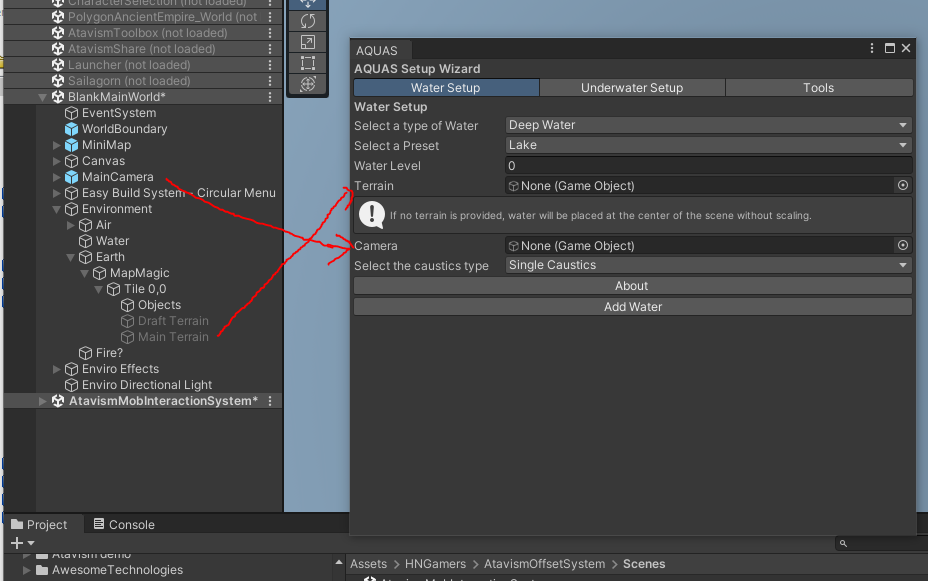 Start the Aquas setup wizard from Window – AQUAS – Setup Wizard. This dialogue box will appear and you can select the terrain and camera locations.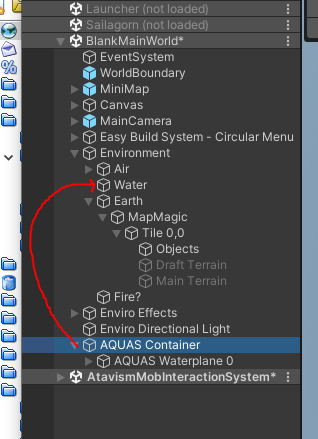 Once it is generated, you can move it anywhere you want in your scene. We will place it into the Water location in the Environment folders we created in our Building a Scene Template  tutorial.
Aquas Adjustments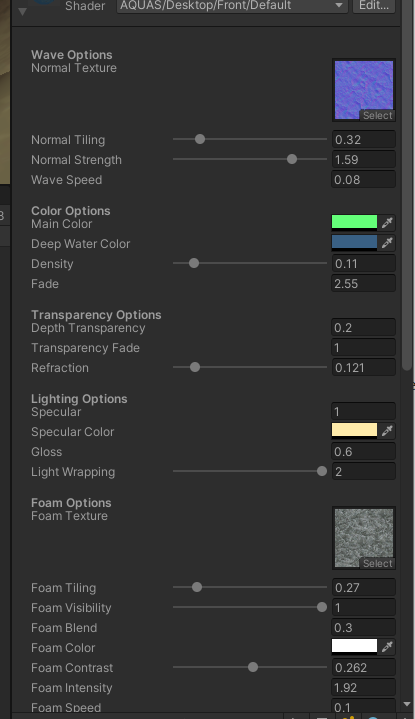 You can adjust the options for Aquas inside material window to any of your liking.
Scene View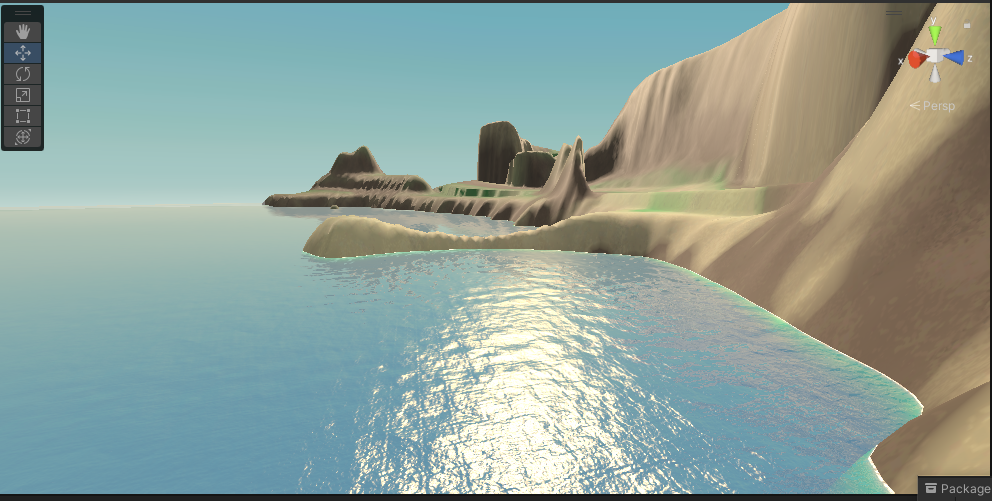 Your scene should now look like this in the scene view.