Guards Guards Guards – The Ultimate Collection by Tytan Troll

Welcome to HNGamers, your one-stop shop for the most extraordinary tabletop miniatures! As a licensed reseller, we're thrilled to present the "Guards Guards Guards" collection, meticulously crafted by Tytan Troll. Whether you're looking to enhance your tabletop RPG experience or add some unique flair to your display, this collection has something for everyone.
Town Guards, City Guards, and More – Explore the Bundles!
Town Guards Bundle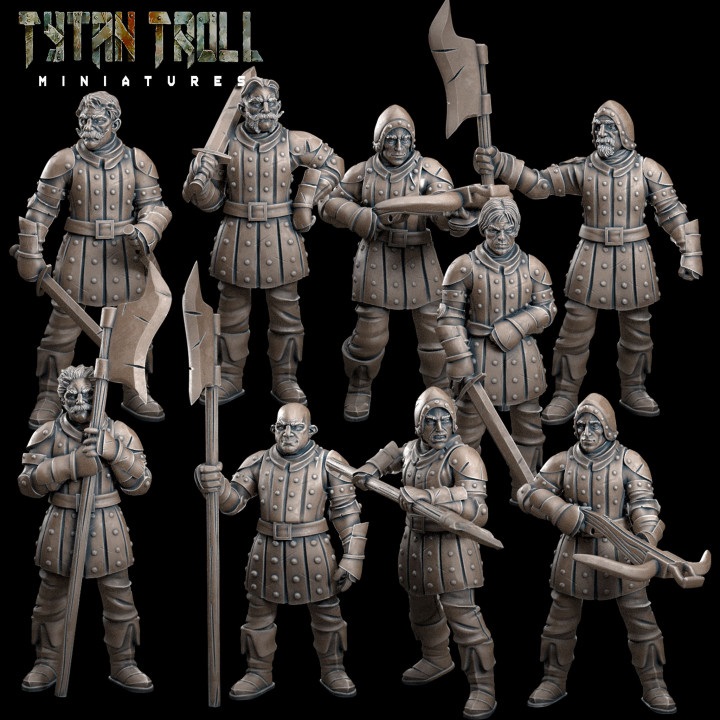 Perfectly scaled to 32mm with a unique twist
Ideal for any tabletop gaming experience
City Guard Bundle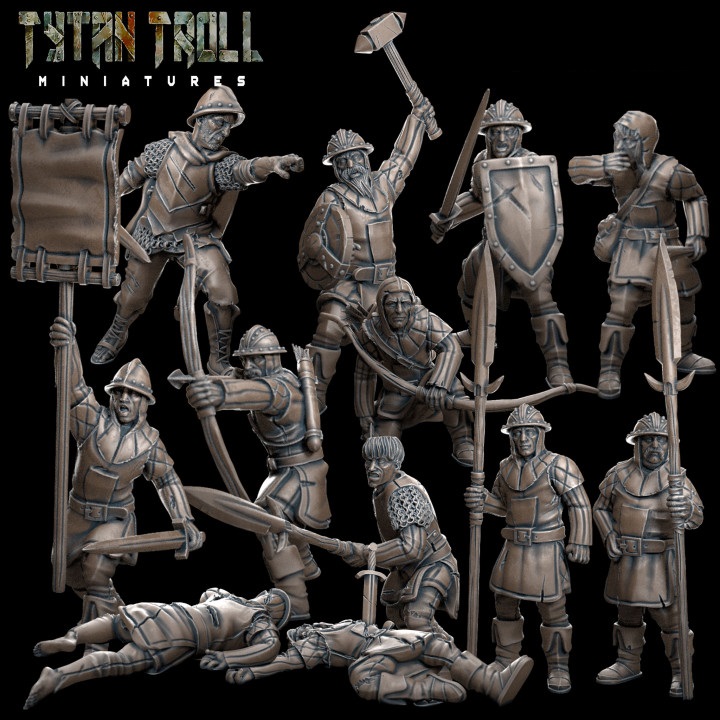 Bannerman, Commander, Fat Spearman, Skinny Spearman, Dead Guards, and more
Professionally crafted for a flawless gaming adventure
Werewolf Pack by Tytan Troll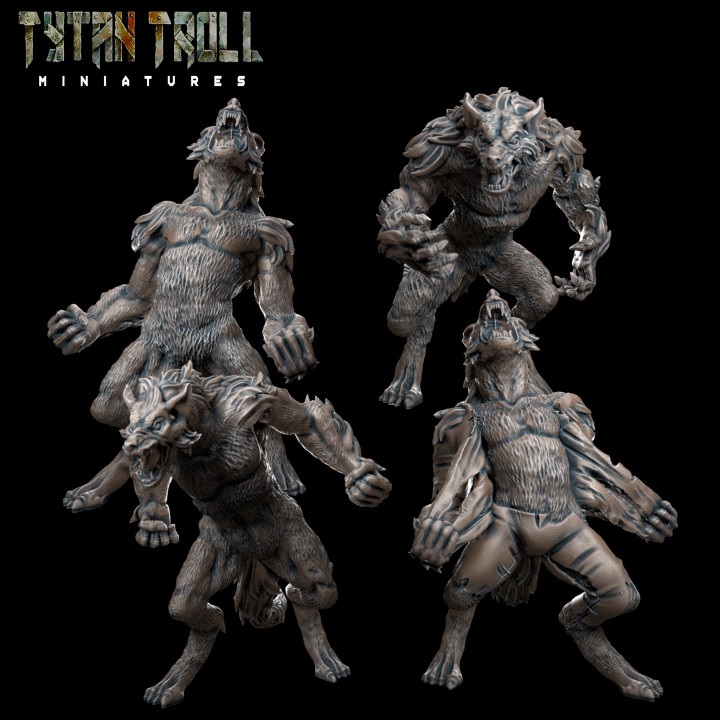 Intricately designed to capture the wild essence of werewolves
Bandit, Brigand & Gang Bundles
A variety of characters, each with a unique design
A must-have for any fantasy-themed collection
Goblin Raider Pack, Goblin Spearman Bundle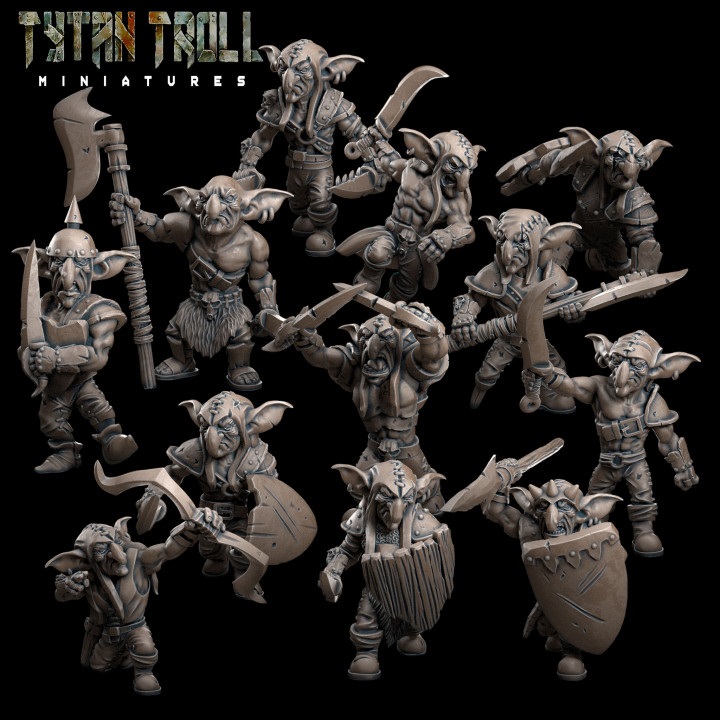 Goblins crafted with precision
Scale to your liking or enjoy as is for an authentic 32mm model
Orc Bundle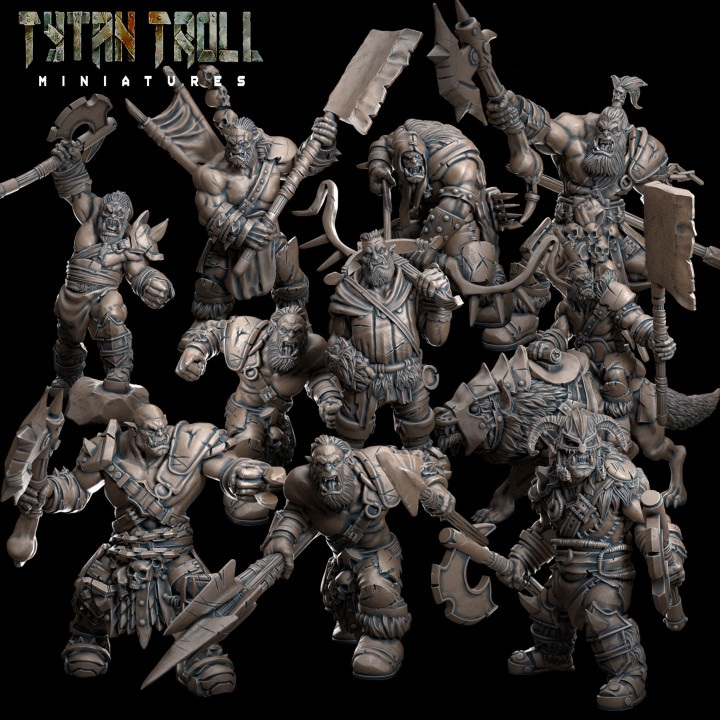 Immerse yourself in the world of orcs with this exceptional bundle
RatPack Bundle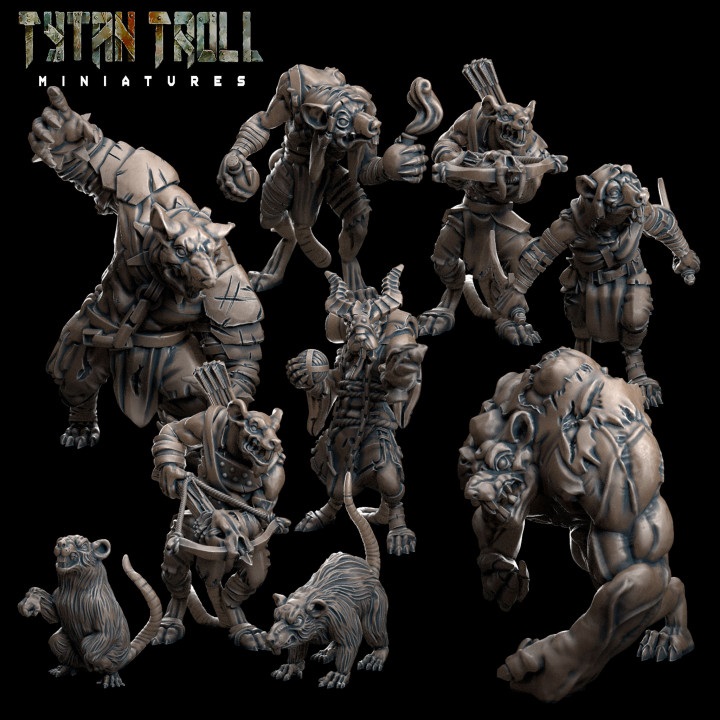 Unleash the ratpack in your gaming sessions
Crypt Skeleton Bundle
Bring the undead to life with these cryptic skeleton models
Why Choose the "Guards Guards Guards" Collection by Tytan Troll?
Unparalleled Detail: Each model is professionally crafted by Tytan Troll with attention to detail.
Unique Scaling: Models are scaled to 32mm, but you can adjust them to fit your needs.
Ready for Adventure: Specifically designed for tabletop gaming, these models are ready to be part of your next campaign.
Join the Creator's Community
Connect with Tytan Troll and other enthusiasts in the community where you can ask questions and suggest future projects.
Order Your Guards Guards Guards Collection Today!
Here at HNGamers, we're honored to offer this extensive collection by Tytan Troll of guards, goblins, orcs, and more. Bring your tabletop games to life or showcase these stunning miniatures on your shelf. With options to customize and scale, the possibilities are endless.
Order Now and embark on an adventure with the "Guards Guards Guards" collection by Tytan Troll. Unleash the guards and let the games begin!