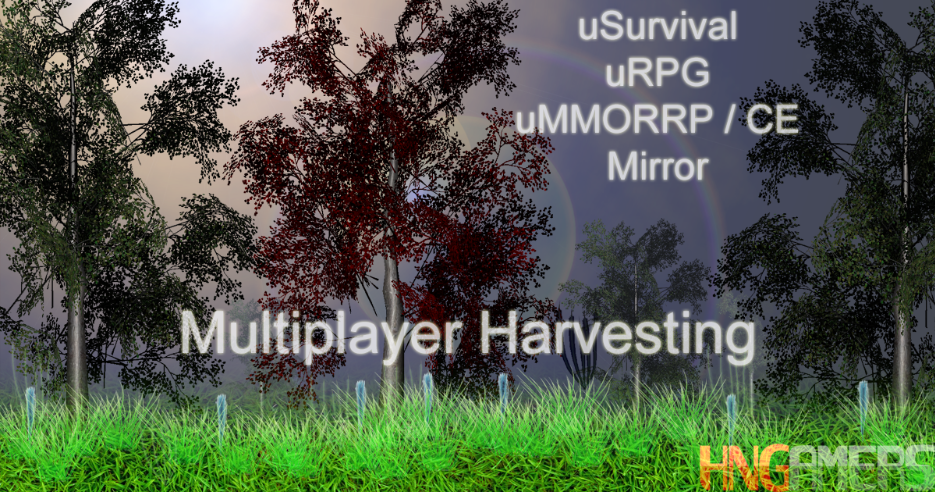 Introduction
The Harvesting System is a modular and extensible tool for procedurally generating and managing resources in virtual environments. It consists of various components such as the Harvester, Harvestable objects, Harvestable Colliders, and Harvestable Masks that work together to simulate the process of harvesting resources. The system also includes features such as network synchronization, real-time updating, and support for custom resources, making it flexible and adaptable to a variety of use cases. The Harvesting System provides a comprehensive solution for game developers and designers looking to add harvesting mechanics to their projects with ease.
The desire for a robust and comprehensive harvesting system that could be utilized in MMO and Survival simulations like Ark and Conan: Exiles, led to the development of a powerful and effective harvesting system. This system allows players to harvest just about any item on the terrain and includes resource nodes that are part of the terrain system. The nodes are spawned across the entire map and are harvested by players when they strike the scene object. The nodes despawn after harvesting and after a short period of time, they respawn to be harvested again. This well-designed system is ideal for building MMO and Survival simulations, and is unparalleled in its effectiveness.
For support, users can access our Discord channel. The harvesting system is compatible with several supported products, including RPG Builder, Mirror, uSurvival, uMMORPG, uMMORPG CE, uRPG, Vegetation Studio, Vegetation Studio Pro, Polaris V2 Low Poly Terrain, and Micro FPS. Features of the system include per-hit harvesting, the ability to harvest any object, the use of Scriptable Objects, and a Harvestable Object Generator.
The roadmap for the system includes support for rotating game objects with Unity terrain. As with any product, there are known issues that the development team is working to resolve. Overall, this harvesting system is a powerful and well-designed tool for developers and game designers.
[mwai_chat]
Supported Products
RPG Builder
Mirror
uSurvival
uMMORPG
uMMORPG CE
uRPG
Vegetation Studio
Vegetation Studio Pro
Polaris V2
Micro FPS